Agile Medical Device Development

with Innokas MedTech Design Studio
Design and product development expertise dedicated to medical devices and co-creation, from early concept clarification phase to high-quality design, prototyping, commercial product and cost-efficient manufacturing.

Since 1994 we have specialized in medical technology services. Throughout these years our service offering has covered all the aspects of medical device product development, from the early product idea enrichment phase through device development and project implementation to transfer to production, and has always been tailored to meet our customers' specific requirements.
Through digitalization and fast technological development the operating environment as well as medical products and services itself are getting more complex at the same time when user experience and safety issues are being emphasized – it is clear that next generation medical products and services cannot be developed without co-creation and well-thought, modern design methods, tools and processes.
Innokas MedTech Design Studio's view of Medical Device design and development utilizes Design Thinking, Lean Start-Up and Agile methodologies in our controlled design processes, which we have built to be compliant with current medical device quality standards, regulatory requirements and directives (e.g. ISO 13485, FDA CFR 21 part 820.30 and MDD/IVD/AIMD).
Innokas MedTech

Design Studio Offering
Innokas Medical has created well-defined and structured service packages, which are designed and targeted for each product development phase.
The specific ingredients of each package below:
CONCEPT CLARIFICATION
Develop a deeper understanding of end-user needs, their priorities and technical challenges.
Create a roadmap for turning the feasibility phase results into a finished product.
By well-facilitated workshops and use of standardized design tools and approaches prove the success potential of your idea.
REGULATORY & RISK IMPACT ASSESSMENT
Ensure the safety and effectiveness of your product according to ISO 14971 – application of risk management to medical devices – standard.
Succeed in your medical device & IVD regulatory approvals with Innokas' long-term and hands-on experience.
PROOF OF CONCEPT

Prove the workflow and concept with iterative prototyping and testing.
Mitigate the technical unknowns and utilize our in-house sourcing and manufacturing experience.
INPUT CRAFTING

Careful and comprehensive formulation of Design Inputs.
Reduce time to market with properly defined requirements specification.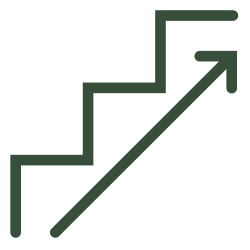 DESIGN IMPLEMENTATION

Develop a high-quality product that can be sold on the markets and manufactured cost-efficiently.
Cost-efficient prototyping in real manufacturing environment, including feedback on manufacturability and component selection.
DESIGN TRANSFER

Reliable and predictable transfer to production with our in-house engineering, sourcing  and manufacturing experts.
All in-house services offer insight and guarantee smooth design transfer for pilot-series and production ramp-up.
Innokas MedTech Design Studio

Locations and Competencies
Innokas MedTech Design Studio

– Locations and Competencies
Over 60 professional design resources
Development projects according to ISO 13485 QSM and FDA QSR
Technical file (DMR, DHF) according to MDD/IVD/AIMD
Understanding EU harmonized and FDA recognized standards
Quality & Risk Management expertise
Regulatory intelligence and submission experience
Our highly skilled engineering team includes all the necessary competences of product development, such as electrical and mechanical engineering, software development, industrial and usability design, tester development, prototyping, verification and validation as well as quality, risk and project management.
Project Management
Following FDA-requirements
Following ISO 13485 requirements
Design for Excellence (DfX)
Software Development
According to IEC 62304
Embedded SW
User interface
SW testing, automated testing
Electrical Engineering
Real-time control boards, Digital IC design
Power electronics, high voltages
Design for EMC
Interfaces eg. wireless, USB, LAN
Battery technology, charging algorithms, wireless charging
Tester Design
Circuit Boards
Modules
Finished products
Mechanical Engineering
3D Modeling
Complex plastic and metal design
Movements, mechatronics
Touch screen integration
Simulations
Rapid prototyping
DfA, DfC
Usability Design
According to IEC 62366
Focus on usability and ergonomics
User interface and industrial design
Integrated design of system, electronics, mechanics and software in-house at Innokas – seamlessly working complete device efficiently!