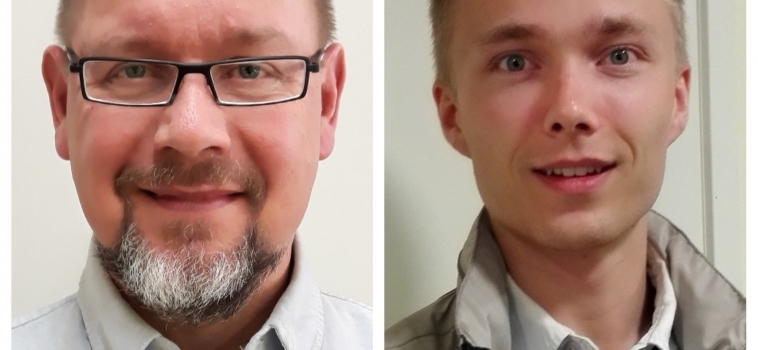 Innokas Medical has further strengthened its sales and marketing team during the beginning of this year as Pentti Karjalainen (M.Sc., Electrical Engineering and MBA) and Oscar Furuhjelm (B.Sc., Business Administration) have joined Innokas' sales and marketing team this year. These arrangements will provide more capability to acquire new customers from international markets.
As part of its Scandinavian growth strategy, Innokas Medical has in recent years particularly focused on seeking growth from the Nordics, resulting in new customers not only from Finland, but also from Norway, Denmark and Sweden. The future target is to achieve even stronger position in the Nordics but also begin to expand the customer base to Central-European markets, too.
To reach the company's growth targets especially in Central-Europe, Innokas recruited Pentti Karjalainen as new face to Innokas sales and marketing team in February. His role is Business Development Director and he is responsible for expanding Innokas' business to Central-European markets.
"My new role at Innokas is very interesting as my main target is to find new customers from DACH region, consisting of Germany, Austria and Switzerland, where we don't have any customers yet", Karjalainen tells and continues:
"I see great possibilities for us to expand to these markets; our strength lies in the fact that the organization has very strong expertise in different areas in medical technology, and that's why we can meet even the most challenging projects in both engineering and manufacturing processes. In addition, we have a lot of good and valuable references. In addition to trying to reach new market regions, I will help the team to strengthen our position in Nordics and develop our existing customer relationships, as well."
Karjalainen is familiar with the German language and German-speaking culture
In his new role at Innokas, Karjalainen has so called home-field-advantage, as he has lived in Germany and Switzerland for over 14 years. During these years Karjalainen has been able to get familiar with both the German language as well as the German-speaking culture.
"I have worked for over 25 years abroad holding different kind of international business development positions – e.g. in Nokia Networks, in Fujitsu Technologies Solutions and in Crypto AG. As I lived and worked in Germany and Switzerland for over 14 years, I was able to become familiar with the language, culture and business habits of these countries, which will surely help me with my new challenges at Innokas", he says.
Karjalainen tells that he has adapted to Innokas very well. He feels that Innokas' unbuttoned and professional atmosphere has positively affected his adaptation to his new job.
"It was great to come back to my home country after living abroad for 24 years, and start to work in Finnish hi-tech company, which seeks internationalization and growth. In addition, it is great that the field we're working in has a deeper purpose and effect on all the mankind: our mission is to improve people´s lives by crafting healthtech ideas to reality", Karjalainen says and continues:
"I have liked my job at Innokas Medical very much! My colleagues have extended me a warm welcome and have been ready to help, for which I am very grateful. I am particularly waiting to meet many new customers and expect to be working intensively with customers and my great colleagues at Innokas in the future."
In addition to Karjalainen, Oscar Furuhjelm started to work in Innokas' sales and marketing team in March. Furuhjelm joined Innokas as a part of Saranen HealthTechPro training program where future healthcare technology professionals are trained together with the companies in the field. As a native Swedish speaker he will help Innokas in acquiring new customers especially from the Nordics.