Cost-efficient Contract Manufacturing of Medical Devices
On-time delivery, highest quality and flexibility to adjust to your market and product needs.

Since 1994 we have specialized in medical technology services. Our manufacturing operations service offering covers all the phases of medical device manufacturing, offered with on-time service and guaranteed high quality of your products.
Our three production plants allow us to provide our customers flexible production capabilities and manufacturing volumes, ranging from few systems per year to thousands of units per month, so we are able to operate perfectly according to our customers' market demand. Our production lines are always tailored specifically according to our customers' needs.
Innokas manufacturing process has ISO 9001:2015, ISO 13485:2016 and Canada ISO 13485:2003 certifications and it also complies with FDA regulations. Our manufacturing process has been fine-tuned especially for medical and in vitro diagnostic devices and high level assembly production, comprising devices from hand-held to table-top units and even to complex diagnostic systems.
Manufacturing Operations

Service Offering
Fast Prototyping
Cost-efficient prototyping in real manufacturing environment, including feedback on both product design and manufacturability.
Design Transfer / NPI
Reliable design transfer to manufacturing with our in-house engineering, sourcing and manufacturing experts.
Manufacturing Services
Flexible manufacturing volumes according to your market demand, and guaranteed high quality of products.
Transparent and fine-tuned manufacturing processes for PCB manufacturing and testing, mechanical manufacturing as well as final assembly and testing with ISO 9001, ISO 13485 and Canada ISO 13485 certifications as well as FDA registrations.
Tailored production lines (volumes, weights and heights taken into account).
Buffer of finished products.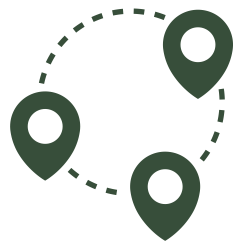 Supply Chain Management
Suppliers are selected from Innokas' qualified supply chain, and competitive material costs are negotiated.
Spare parts are stored in customer's own storage place in our factory storage.
Obsolescence components announcements and evaluation given to customer following our obsolescence component process.
Logistics
Secure delivery of finished products from our buffer stocks to you, your customers, and your end-users.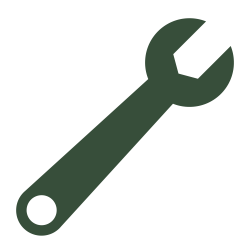 Product Life Cycle Management
Maintenance and installation of your products, either at our factory or customer sites.
Innokas Manufacturing Locations and Competencies
All Sites
Personnel ~ 110
ISO 13485 –certified
FDA-registered and Innokas QMS FDA inspected
Manufacturing processes follows IPC standards as well as ISO 13485 and FDA GMP requirements
work under the same quality management system
use our audited and controlled network of suppliers
Kempele
Floor area 3000m2
Innokas HQ
Prototyping
Ramp-up production
SMD manufacturing
Final assembly and testing
Decontamination room
Maintenance
Helsinki
Floor area 1800m2
Challenging manual assembly of electronical and mechanical components, e.g. bonding, micro mechanics, cryo/vacume technology, gases and liquids, magnetism etc.
Environmentally controlled room
Final assembly and testing
Field installation & maintenance
Tallinn
Floor area 1500m2
Low cost option for high- and medium volumes
Environmentally controlled room
SMD manufacturing
Final assembly and testing
Maintenance