Agile Medical Device Product Development
Design and product development expertise dedicated to medical devices, from idea to high-quality design, prototyping, commercial product and cost-efficient manufacturing.
Since 1994 we have specialized in medical technology services. Innokas' engineering service offering covers all the aspects of product development, from idea conceptualization through device development and project implementation to transfer to production, and is always tailored to meet our customers' specific requirements.
Our highly skilled engineering team includes all the necessary competences of product development, such as electrical and mechanical engineering, embedded software development, industrial and usability design, tester development, prototyping, verification and validation as well as quality, risk and project management.
Innokas engineers work under medical device design control process, which we have built to be compliant with the current medical device quality standards, regulatory requirements and directives (e.g. ISO 13485, FDA CFR 21 part 820.30 and MDD/IVD/AIMD).
Engineering Service Offering
Feasibility and Concept Studies
Professionally evaluating the success potential of your idea, solving specific technical challenges and creating a roadmap for turning your R&D results into a medical or IVD product.
Product Development
Designing a high-quality product that can be sold on the markets and manufactured cost-efficiently, and creating a required documentation according to Quality Management System.
Gaining market approvals and securing manufacturability with a properly designed and documented technical file.
Life cycle engineering of your product for improved quality and competitiveness, reduced costs and secured materials supply.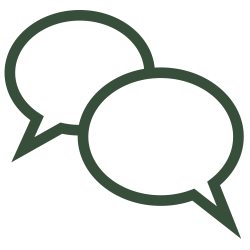 Consultation Services
Risk Management: Supporting your project to achieve and demonstrate safety and effectiveness of your product according to ISO 14971:2012.
Usability: Improving the usability and safety of your product according to IEC 62366 in order to minimize risk costs.
Product Analysis: Analyze your product in order to improve e.g. design reliability, manufacturability and quality of technical file.
On-Site Assignments
A flexible way to deal with rapidly changing resource needs by strengthening your in-house product development projects with competent design experts from Innokas, even for short periods.
Innokas Engineering Locations and Competencies
Engineering at Innokas
~ 60 professional engineers
Development projects according to ISO 13485 QSM and FDA QSR
Technical file (DMR, DHF) according to MDD/IVD/AIMD
Understanding EU harmonized and FDA recognized standards
Quality & Risk Management expertise
Regulatory intelligence and submission experience
Project Management
Following FDA-requirements
Following ISO 13485 requirements
Design for Excellence (DfX)
Software Development
According to IEC 62304
Embedded SW
User interface
SW testing, automated testing
Electrical Engineering
Real-time control boards, Digital IC design
Power electronics, high voltages
Design for EMC
Interfaces eg. wireless, USB, LAN
Battery technology, charging algorithms, wireless charging
Tester Design
Circuit Boards
Modules
Finished products
Mechanical Engineering
3D Modeling
Complex plastic and metal design
Movements, mechatronics
Touch screen integration
Simulations
Usability Design
According to IEC 62366
Focus on usability and ergonomics
User interface and industrial design
Integrated design of system, electronics, mechanics and software in-house at Innokas – seamlessly working complete device efficiently!