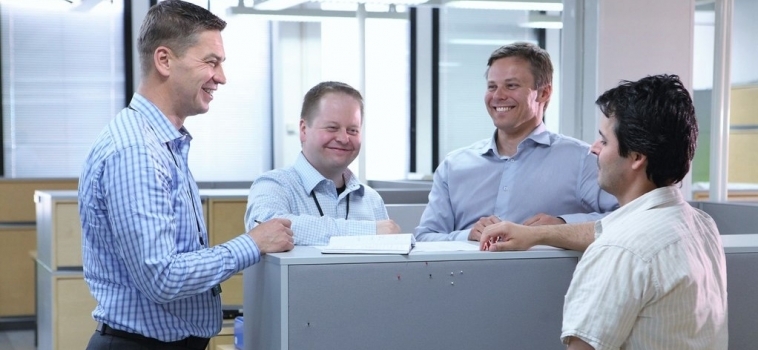 Are you ready to roll up your sleeves and show us what you got? Are you willing to challenge yourself in acquiring, developing and leading demanding customer relationships in the health tech industry? Do you get your kicks out of closing new business? If you answered yes, then you might be our next
Business Development Executive
Innokas Medical is a growing technology company specializing in healthcare technology.
We are now looking for the next star to join our talented team in Helsinki. Our sales opportunities are typically demanding and offer an excellent opportunity to utilize existing skills and develop new ones. Now we are searching for a Business Development Executive focused on healthcare technology design and manufacturing services. We have successfully expanded our customer footprint in the Nordics and the next step will be entering mainland Europe. Can you help us achieve that?
You are naturally:
Target-driven, confident and self-motivated
Great with people, friendly, someone that enjoys building relationships
Able to prioritize and meet deadlines
And most of all, you have passion for building new business and meeting potential customers!
You have extremely good knowledge and understanding of German language and culture. Most likely you have worked or studied many years in Germany, Austria or Switzerland. A few years' experience in demanding professional services sales or business development in a technology intensive environment gives a solid background to build on. As a result, you have a good high level understanding on various hardware and software platforms available for product development. We would be positively surprised if you had previous experience in healthcare technology and its regulatory environment, as that would enable you to speak the same language as our customers. Of course, traveling plays a key role in this position.
Good communication skills and self-driven touch are some of the key elements to success in this position. Ability to communicate fluently and deliver presentations in an international setting is a valuable skill. A suitable educational background is e.g. M.Sc degree in business or engineering.
Position will be located in Helsinki area.  If you want to join an interesting and growing company in the field of healthcare technology, please send your application and CV with salary wishes by email to jobs@innokasmedical.fi as soon as possible, but latest by 22nd October 2017.  Please mark your email with "Business Development Executive" title.
Innokas Medical delivers healthcare technology design projects and mass-manufactured products to leading global brands and growth companies.  We focus on enabling our customers´ businesses through high quality products throughout the whole product lifecycle. We have offices in the Oulu region, in Helsinki and in Estonia.